Every Home Has a Heart Made Up of Precious Treasures Containing Rich History and Future Dreams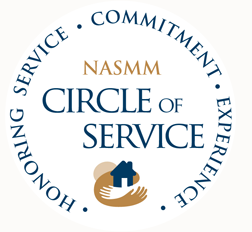 It is our responsibility to ensure that where ever you relocate, the heart of your home arrives with you.
Whether you are downsizing from a mansion to a 1 bedroom apartment, or simply moving from one community apartment to another, we can help:
Plan the transition to ensure it is quick and painless
Design the new location helping to determine the furniture that will transition
Sort your treasures and belongings into items to keep, disperse to family, sell, donate, or recycle/responsibly dispose
Pack your items professionally and carefully
Transport all your items to your new home
Unpack your items
Implement the Design including making beds, setting clocks, and hanging pictures
Transport gifted heirlooms to family and friends
Arrange estate sale to help offset the cost to transition
Pack and transport donatable items to your charity of choice
Clean your previous home and make it ready for sale
Switch utilities from one address to another
And much more...
---
Compassionate, Certified, Licensed, & Bonded
We Are Your One Stop Solution For the Transition
We are first and foremost compassionate servants to a very challenging and difficult time. We understand the stresses of finally coming to the decision to transition or downsize your home. Whether it is due to a medical illness/disability, financial need, or just the desire to be in the support of a community - transitions are hard.
As a Senior Move Manager with the National Association of Senior Move Managers (NASMM), we provide you the most professional care and proven excellence in our methods and planning.
Our partners and community relationships ensure a smooth transition from your current home to your new home. We oversee every single step and help deliver "peace of mind"
We Offer Free Consultations at Your Home
We Provide On-The-Spot Pricing
Using one of our locations complimentary consultations, we will come to your home and discuss your needs in order to customize very specific solutions. We will share our insight and if you would like our assistance, we will also provide an immediate estimate. No waiting.
Through extensive experience and research we are able to give you a customized estimate based on your requested services and the amount of items involved involved in the transition. The estimate clearly outlines everything that is to be done.
Our quantitative approach gives you the "peace of mind" that you are not getting a low "foot-in-the-door" estimate that turns into a much larger invoice at the end due to "unforseen" expenses.